Upper South Fork Yuba
---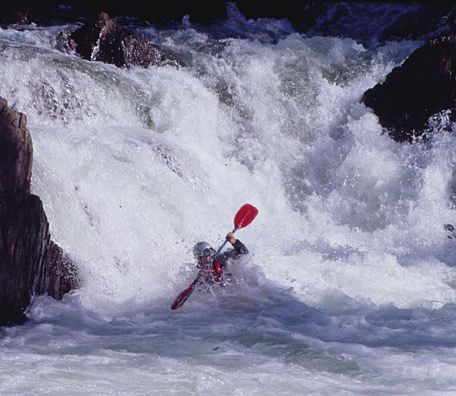 ---
Justin States running Tombstone, the last major rapid on the Summit run of
the Upper South Fork Yuba. This rapid's great fun. Justin's boofing the
right side of the main channel, i.e. just to the left of Tombstone rock. Don't
go to the right of Tombstone; it has a rock in the landing. - Photo: Gia States.
---
This image is protected by United States Copyright Law and International
Treaties. It is copyright 2001 Justin States with all rights reserved.
---
Return to Yuba Photos Page.
Return to Whitewater Photos Page.
Return to Dreamflows Home Page.