Upper McCloud River
---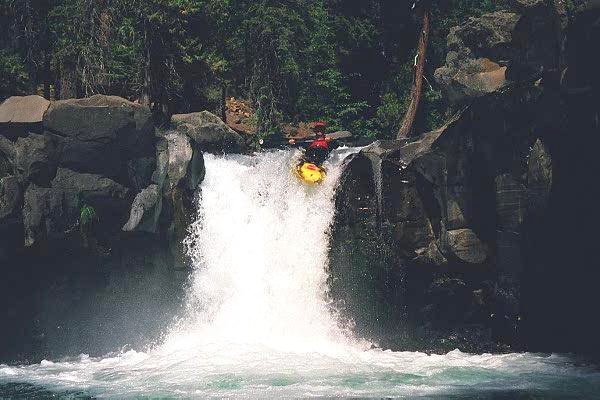 ---
Bret Gideon running Lower McCloud Falls on the Hearst run.
Note: the wall is severely undercut on river right, so
Bret's line is the way to go. - Photo: Kim Sprague.
---
This image is protected by United States Copyright Law and International
Treaties. It is copyright 1999 Marlene Gideon with all rights reserved.
---
Return to Misc Photos Page.
Return to Whitewater Photos Page.
Return to Dreamflows Home Page.